Concept and Production with Barbara Müller
Gropiusstadt / Berlin. Satellite town and large housing estate. Instead of living together there is a social standstill. Time is perceived by seasons and weather conditions. The draught of U7 dictates the rhythm of the place. The wind penetrates through corrugated iron and travels to the forecourt of the subway station Lipschitzallee. The leaves all over the place seem to be from the fall last year. Few people pass by. They don't stop. They just keep going to arrive at their apartments at one of the grey blocks. Even in the summertime the area appears impersonal and cold like the facades of concrete cubes around the station.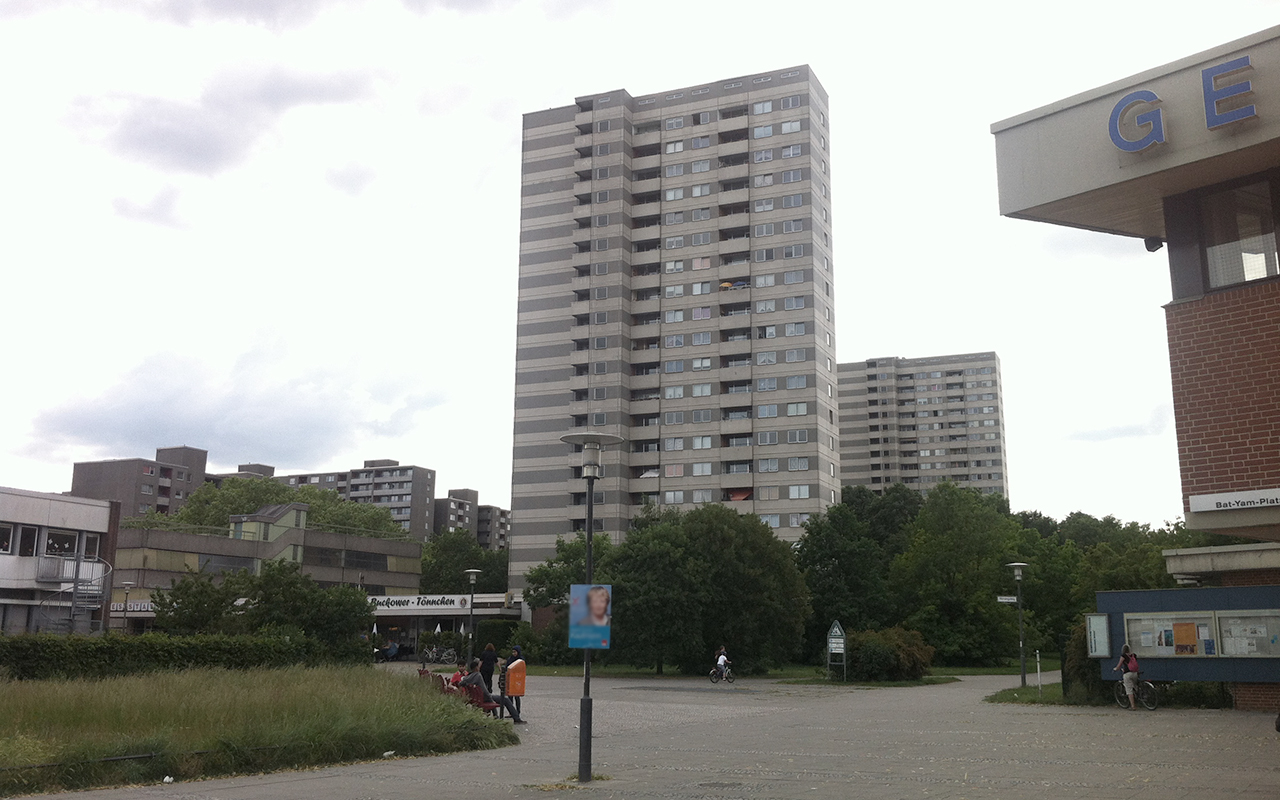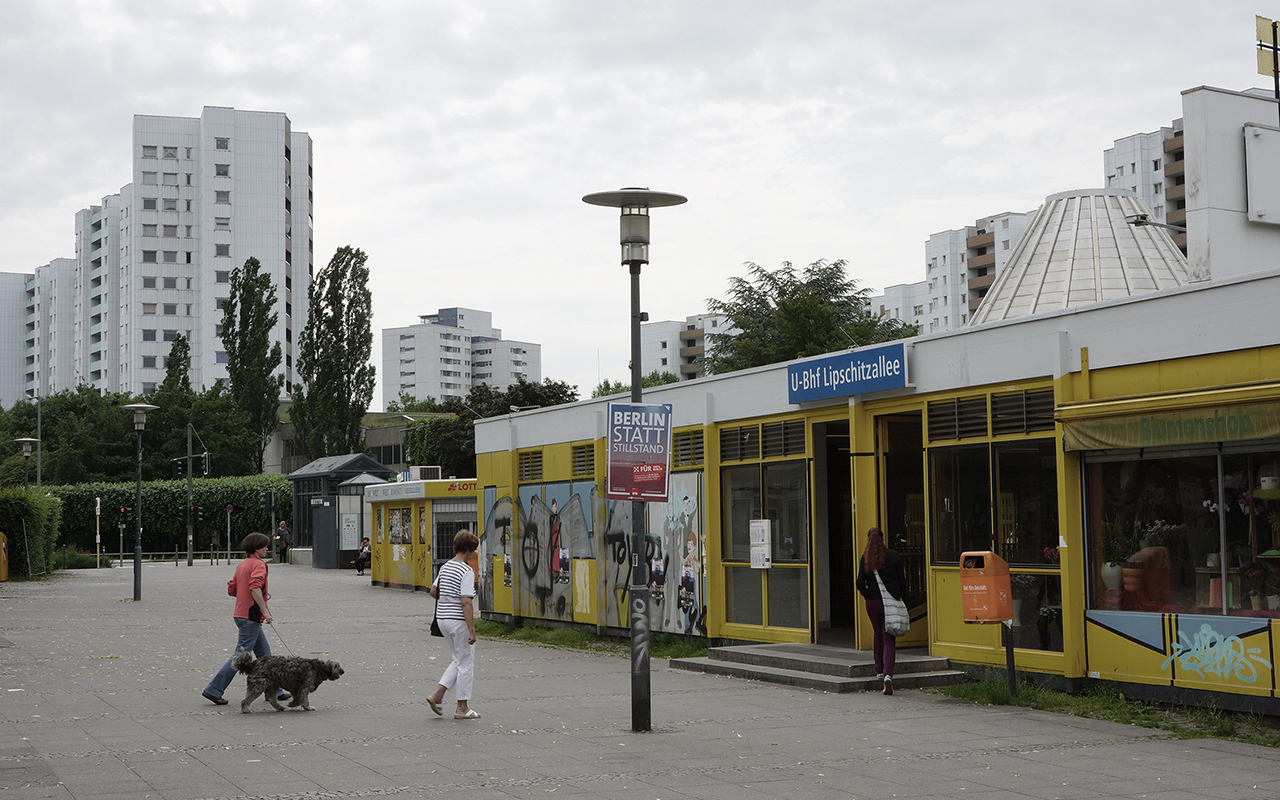 A self-constructed measuring instrument reads one hour of the wind at Gropiusstadt. Every second for an hour creates a grid of 3600 paper stripes. The values were assigned to category two 'til eight. They defined the length of the stripes of paper. Wind becomes a visual and spatial experience. The project was made during the workshop "Extra Muros Berlin" at the University of the Arts Berlin in collaboration with the University of Applied Sciences Düsseldorf in May 2014. Supported by Doris Ahlgrimm (FH Düsseldorf) and Jinha Kim (UdK Berlin).


Fotos: Doris Ahlgrimm
Infographic: From measured wind to an installation made out out 3600 paper stripes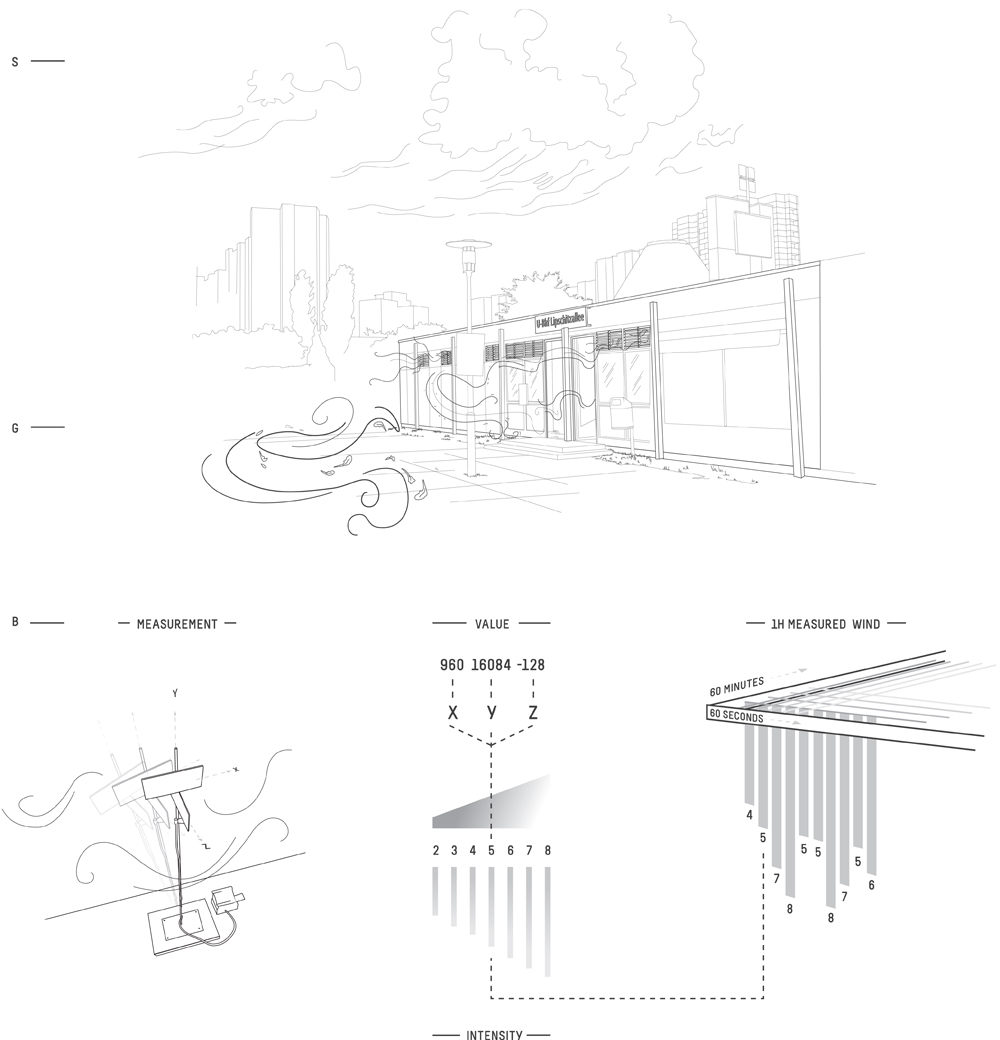 Exhibited at the urban arts festival »berlin unlimited« in October 2014